Across The Universe OST
por Ernes
Se imaginan tomar la extensa discográfia de los Beatles, elegir algunos temas y escribir una historia coherente en base a eso? Y además atreverse a reversionar todos los temas de una banda de culto de estas dimensiones en tono de musical?
Bueno, resulta que todo es posible, y acá hay muestras de ello.
La película "Across the Universe" (2007) genera una trama que es recorrida en base a 34 canciones de los cuatro músicos de Liverpool.
Los nombres de los personajes principales, están tomados de canciones de The Beatles y la trama hace referencia a hitos sociales y culturales que resultaron disparadores para la composición de esos temas en su momento.
Y como detalle interesante intervienen en este musical estrellas invitadas, como el lider de U2, Bono, con una psicodélica version de "I´m the Walrus", asi como "Lucy in the sky with diamonds". Y Joe Cocker poniendole su blusero sello personal al tan clásico "Come together"
Como condimento extra, la bella Salma Hayeck multiplicada por cinco enfermeras en una particular interpretación de "Happiness is a warm gun" que acá dejamos como muestra.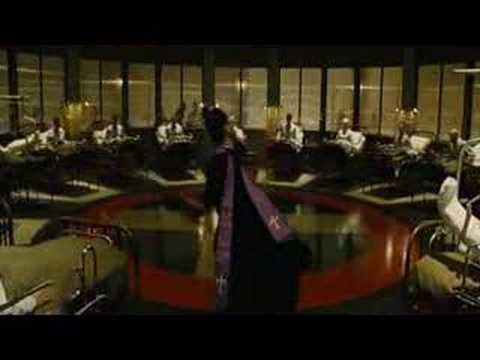 TrackBack
TrackBack URL para este post:
http://jcalterego.com/2010/05/across-the-universe-ost/trackback/